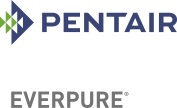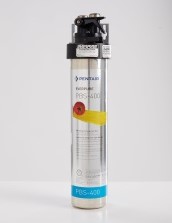 Everpure Drinking Water System
Everpure PBS-400 Drinking Water System
The same commercial quality that makes Pentair® Everpure® the overwhelming choice for water filtration in restaurants is also available for your entire home, including the kitchen and wet bar. The Pentair Everpure PBS-400 introduces great-tasting, crisp, clean filtered water at the prep sink for washing and preparing vegetables and fruits, at the potfiller for making pasta, soups and sauces, and at the wet bar for mixing drinks and making ice. The Pentair Everpure highly engineered submicron design rids water of unwanted lead and chemical impurities, and provides a fast, convenient water flow that won't slow you down.
FEATURES
Easy Installation
Built-in water shut-off allows for easier cartridge changes
Great Tasting Water
Retains vital minerals found naturally in water to ensure the health and delicious taste of your water
Adsorbs common earthy, moldy, fishy tastes, and odors
Commercial Grade Filtration
Signature metal canister delivers commercial-grade durability to protect the system from splitting or bursting
Its food-grade polymer lining prevents water from contacting the metal
Added Benefits
Helps prevent lime and scale build up in water appliances
controlled at 2.2 gpm (8.3Lpm)
35 - 100°F (2 - 38°C) cold water use only
10 - 125 psi (0.7 - 8.6 bar)
3,000 gal. (11,356 L)
5W x 20H x 5D in
13W x 51H x 13D cm
Lead
NSF/ANSI Standard 53 certified to reduce cysts such as Cryptosporidium and Giardia by mechanical means
Chlorine taste & odor
Dirt and cloudiness*
Mold and algae*
Reduces particles as small as 0.5 micron in size by mechanical means
* As tested by Everpure, LLC.